Expert Guidance for Your Real Estate Journey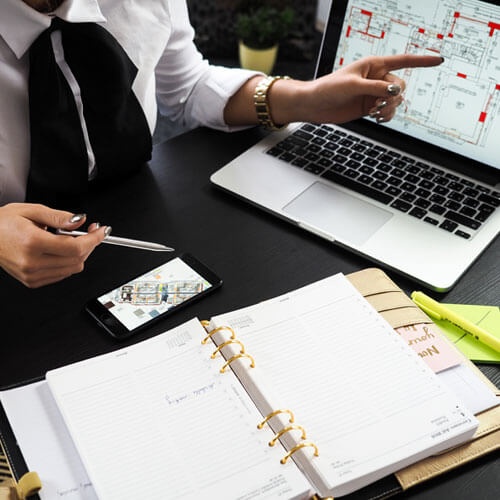 Tampa Bay Coastal Property Realtor
Top 5 Real Estate Trends Shaping St. Pete's Future: Stay Ahead of the Game with These Strategies
My name is Annindita Palaus. I am a real estate agent specializing in coastal properties.
As a real estate agent, I understand how important it is to stay informed about the latest trends and technologies in the market. That's why I'm here to share with you the top trends and strategies for staying ahead of the game in St. Pete's real estate market.
Trend 1: Technology
With the world becoming more digital, the real estate industry is following suit. Buyers and sellers are using online platforms and virtual tours to search for properties and make transactions. To stay ahead of the game, it's crucial to leverage technology to its fullest potential. This means incorporating virtual tours and online marketing strategies into your selling or buying process.
Trend 2: Sustainability
Sustainability is becoming an increasingly important issue in today's world, and the real estate industry is no exception. Buyers are looking for sustainable and energy-efficient homes, so it's important to consider making eco-friendly upgrades to your property if you're a seller. As a buyer, look for homes with green features such as solar panels or efficient appliances.
Trend 3: Urbanization
Cities are becoming more desirable places to live, and urban real estate is becoming increasingly valuable. Keep an eye on up-and-coming neighborhoods in St. Pete and invest in properties that are close to amenities like public transportation, restaurants, and entertainment. These properties will be in high demand among buyers and renters alike.
Trend 4: Aging Population
As baby boomers continue to retire, they'll be looking for properties that meet their changing needs. This means properties that are single-story or located in communities with amenities like golf courses and health clubs. Consider investing in properties that cater to this demographic to stay ahead of the game.
Trend 5: Multifamily Properties
Co-living and shared spaces are becoming more popular, and multifamily properties are becoming a sought-after option for buyers and renters alike. Invest in properties that can be converted into co-living spaces or that offer shared amenities like coworking spaces or communal kitchens.
By staying informed on these top trends, you can make informed decisions when buying or selling a property in St. Pete's real estate market. If you have any questions or need help navigating the market, feel free to reach out to me. As an experienced real estate agent, I can help you make the most out of your real estate investment.
If you enjoyed this blog post, be sure to check out my blog post on the top neighborhoods in St. Petersburg, FL and how to maximize your home appraisal value. Stay tuned for more informative content on my St. Pete Realtor blog!
My unwavering commitment to putting clients first is at the heart of my philosophy.
I promise to keep the lines of communication open and transparent throughout every step of the buying or selling journey to ensure an exceptional experience for all involved.
My ultimate measure of success is determined by the complete satisfaction and happiness of my clients, and I will go above and beyond to exceed expectations and deliver outstanding results.
Anni is a true professional and has a very caring nature with a passion for making sure her clients are well taken care of.