Expert Guidance for Your Real Estate Journey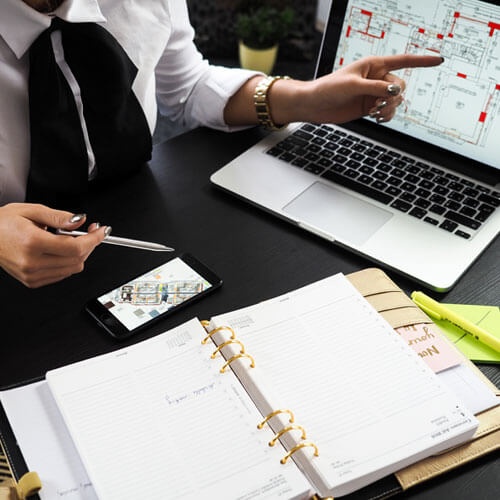 Tampa Bay Coastal Property Realtor
Moving to Madeira Beach, Florida: Your Guide to Finding the Perfect Home on the Coast
My name is Annindita Palaus. I am a real estate agent specializing in coastal properties.
Are you considering moving to Madeira Beach, Florida? Look no further, as this quaint coastal community is the perfect place to call home! With its beautiful beaches, friendly locals, and diverse array of attractions, Madeira Beach offers an idyllic lifestyle that's hard to resist.
Located in Pinellas County on the Gulf of Mexico, Madeira Beach is known for its stunning sunsets, crystal-clear waters, and laid-back atmosphere. Whether you're a retiree looking for a peaceful retirement destination or a family in search of a safe and welcoming community to raise your kids, Madeira Beach has something for everyone.
If you're considering moving to Madeira Beach, here's everything you need to know to make a smooth transition.
Real Estate Market
One of the first things to consider when moving to Madeira Beach is the local real estate market. The good news is that there are plenty of great options available, whether you're looking for a cozy beachfront condo or a spacious single-family home.
The median home value in Madeira Beach is around $480,000, making it slightly more expensive than some other Florida communities. However, the cost of living is still lower than many other parts of the country, and you'll get to enjoy all the perks of coastal living.
As a real estate agent, I can help you find the perfect home for your needs and budget. Whether you're looking for a vacation property or a permanent residence, I can guide you through the entire buying process and help you find your dream home in Madeira Beach.
Local Amenities
Madeira Beach is known for its natural beauty, but it's also home to a wide range of amenities that make it an ideal place to live. There are plenty of great restaurants, cafes, and bars in the area, as well as grocery stores, pharmacies, and other essential services.
The beach is, of course, the star attraction, and you'll have access to some of the best beaches in the world right on your doorstep. Whether you're a fan of swimming, sunbathing, or water sports, there's something for everyone at Madeira Beach.
If you're looking for things to do, there are plenty of options available. Take a stroll along the boardwalk, go fishing at the John's Pass Village & Boardwalk, or visit the nearby Clearwater Marine Aquarium to see dolphins, sea turtles, and other marine life up close.
Weather
One of the main reasons people move to Florida is for the weather, and Madeira Beach doesn't disappoint in that regard. The area enjoys a subtropical climate, which means plenty of sunshine and warm temperatures all year round.
Summer temperatures can reach the mid-90s, while winter temperatures are usually in the 60s and 70s. Rainfall is common in the summer months, but the area is generally dry and sunny for the rest of the year.
Overall, the weather in Madeira Beach is perfect for those who love to spend time outdoors, whether it's on the beach, in the water, or exploring the local parks and nature reserves.
Conclusion
Moving to Madeira Beach is a dream come true for many people, and it's easy to see why. With its beautiful beaches, friendly community, and diverse array of amenities, Madeira Beach offers the perfect combination of coastal living and small-town charm.
If you're considering a move to Madeira Beach, now is the perfect time to start exploring your options. As a local real estate agent, I can help you find the perfect home for your needs and budget and guide you through the entire buying process.
Contact me today to learn more about the real estate market in Madeira Beach and to start your journey towards your dream home on the Florida coast.
My unwavering commitment to putting clients first is at the heart of my philosophy.
I promise to keep the lines of communication open and transparent throughout every step of the buying or selling journey to ensure an exceptional experience for all involved.
My ultimate measure of success is determined by the complete satisfaction and happiness of my clients, and I will go above and beyond to exceed expectations and deliver outstanding results.
Anni is a true professional and has a very caring nature with a passion for making sure her clients are well taken care of.