Expert Guidance for Your Real Estate Journey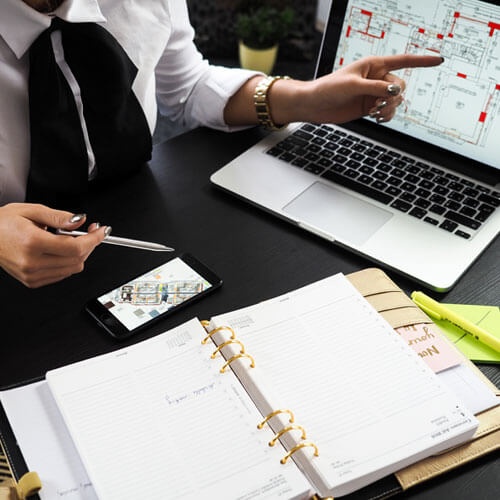 Tampa Bay Coastal Property Realtor
Discover the Best Reasons to Live in Downtown St. Pete, FL: A Comprehensive Guide to Costs and Neighborhoods
My name is Annindita Palaus. I am a real estate agent specializing in coastal properties.
Are you looking for a vibrant, beautiful place to call home in the Tampa Bay area? Look no further than Downtown St. Pete! This sought-after neighborhood has something for everyone, from gorgeous parks and outdoor activities to a thriving art and culture scene and excellent dining options. But what is the cost of living in this desirable area? Let's explore further.
It's important to note that Downtown St. Pete is in high demand, and it's no surprise given its stunning bayfront location, walkability, and inclusive energy. However, this popularity has driven up the cost of living in the area. If you're looking to buy a home, you'll likely be choosing from a townhouse or condominium, with prices ranging from around $200,000 to well over $2 million. The median price for these properties is around $400,000. Rentals are similarly pricey, with most costing over $2,000 per month.
But don't let the higher cost of living deter you from considering Downtown St. Pete. There are more budget-friendly neighborhoods nearby, such as Old Northeast, Historic Kenwood, Snell Isle, and Rivera Bay, Boca Ciega Bay, and Venetian Isles. These areas offer single-family homes for under $300,000, but keep in mind that they may require some TLC and are farther away from the downtown core.
So why do so many people want to live in Downtown St. Pete despite the high cost? Here are the top 7 reasons why this area is so coveted:
Proximity to Tampa and Tampa International Airport: Downtown St. Pete is just a 30-minute drive to the airport, making it easy to travel for work or pleasure.
Art and culture scene: Downtown St. Pete boasts a unique and thriving arts and culture scene. One event that showcases this is the Second Saturday Artwalk, where artist studios open their doors to the public for live performances, music, and more.
Great dining options: From upscale restaurants to local cafes and pubs, Downtown St. Pete offers something for every taste and budget.
Perfect weather: Sick of cold, gloomy weather up north? Downtown St. Pete boasts beautiful weather year-round.
Unique vibe: Unlike some big cities that are overrun with chain restaurants and corporate-owned businesses, Downtown St. Pete encourages local businesses to thrive. This creates a unique and vibrant atmosphere that's not found elsewhere.
Boating options: With its proximity to the water, Downtown St. Pete offers plenty of opportunities for boating, from sailing to fishing to casual cruising with friends.
Walkability: Downtown St. Pete is highly walkable, making it easy to get around and enjoy all the area has to offer.
In conclusion, Downtown St. Pete is a highly desirable neighborhood with a higher cost of living. However, the stunning location, vibrant culture, and excellent amenities make it a great place to call home. As a real estate agent specializing in Downtown St. Pete, I can help you find the perfect property to fit your needs and budget. Whether you're looking for a luxury condominium or a more affordable single-family home in one of the nearby neighborhoods, I can assist you every step of the way. Contact me today to learn more about the available properties in this coveted area and start your journey to finding your dream home.
My unwavering commitment to putting clients first is at the heart of my philosophy.
I promise to keep the lines of communication open and transparent throughout every step of the buying or selling journey to ensure an exceptional experience for all involved.
My ultimate measure of success is determined by the complete satisfaction and happiness of my clients, and I will go above and beyond to exceed expectations and deliver outstanding results.
Anni is a true professional and has a very caring nature with a passion for making sure her clients are well taken care of.