Expert Guidance for Your Real Estate Journey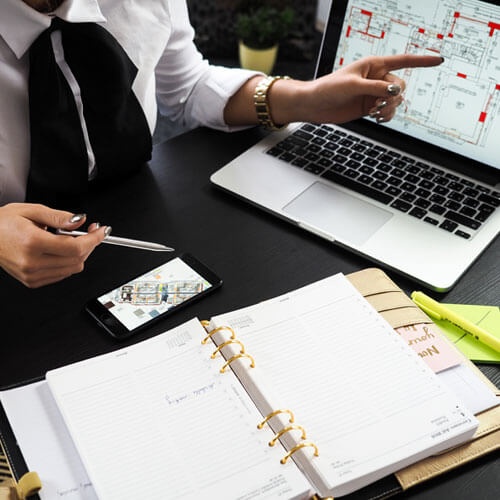 Tampa Bay Coastal Property Realtor
Discover the Best of St. Petersburg, Florida: Your Guide to Moving to this Sunny Coastal City
My name is Annindita Palaus. I am a real estate agent specializing in coastal properties.
Are you thinking about moving to St. Petersburg, Florida? As a top-rated real estate agent in the area, I can tell you firsthand that St. Petersburg is an excellent place to call home. With its sunny weather, beautiful beaches, and lively downtown area, there's always something to see and do in St. Pete. In this article, we'll explore some of the best things about living in St. Petersburg and why you should consider making the move.
Location and Climate
St. Petersburg is located on the west coast of Florida, just a short drive from Tampa. This location offers easy access to some of Florida's top attractions, including Busch Gardens, the Florida Aquarium, and the Salvador Dali Museum. The city also offers a mild climate that allows for year-round outdoor activities. Summers are hot and humid, while winters are mild and comfortable, making it a great place to escape the cold.
Beaches and Waterfront
If you're a beach lover, you'll feel right at home in St. Petersburg. The city is home to several beautiful beaches, including St. Pete Beach, Fort De Soto Park, and Pass-a-Grille Beach. These beaches offer soft sand, crystal-clear water, and plenty of opportunities for water sports, such as swimming, kayaking, and paddleboarding. The city also boasts a bustling waterfront, complete with marinas, fishing charters, and waterfront dining.
Arts and Culture
St. Petersburg is a hub for arts and culture, with several museums and galleries located throughout the city. The Salvador Dali Museum is a must-visit, showcasing some of the artist's most iconic works. The Museum of Fine Arts offers a diverse collection of art from around the world, while the Chihuly Collection features stunning glass sculptures by artist Dale Chihuly. The city is also home to a thriving arts scene, with several theaters and music venues hosting performances throughout the year.
Outdoor Recreation
In addition to the beaches and waterfront, St. Petersburg offers plenty of opportunities for outdoor recreation. The city has several parks and nature preserves, including the Boyd Hill Nature Preserve and the Weedon Island Preserve. These areas offer hiking trails, kayaking, and birdwatching opportunities, allowing you to explore Florida's natural beauty up close.
Downtown Living
St. Petersburg's downtown area is a lively hub of activity, with plenty of restaurants, bars, and shops to explore. The city's famous Central Avenue offers a variety of dining options, ranging from casual cafes to upscale restaurants. The downtown area also features several art galleries, boutique shops, and live music venues, making it a great place to spend a weekend evening.
Real Estate Market
If you're considering moving to St. Petersburg, you'll be happy to know that the city's real estate market is thriving. The area offers a variety of housing options, from waterfront condos to single-family homes in quiet neighborhoods. The city's historic districts, such as Old Northeast and Snell Isle, offer beautiful homes with plenty of character and charm. As a top-rated real estate agent in St. Petersburg, I can help you find the perfect home to suit your needs and budget.
Conclusion
In conclusion, St. Petersburg, Florida, is an excellent place to call home. With its sunny weather, beautiful beaches, and vibrant downtown area, there's something for everyone in this thriving city. Whether you're an outdoor enthusiast, an art lover, or just looking for a great place to live, St. Petersburg has it all. If you're considering making the move, contact me today to learn more about the city's real estate market and find your dream home.
My unwavering commitment to putting clients first is at the heart of my philosophy.
I promise to keep the lines of communication open and transparent throughout every step of the buying or selling journey to ensure an exceptional experience for all involved.
My ultimate measure of success is determined by the complete satisfaction and happiness of my clients, and I will go above and beyond to exceed expectations and deliver outstanding results.
Anni is a true professional and has a very caring nature with a passion for making sure her clients are well taken care of.