Expert Guidance for Your Real Estate Journey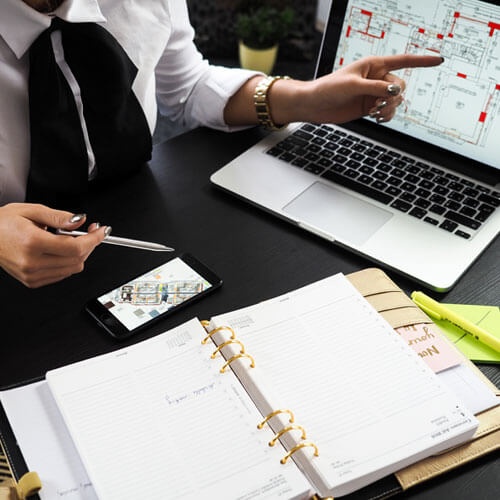 Tampa Bay Coastal Property Realtor
Moving to Gulfport, Florida: A Guide to the Sunshine State's Hidden Gem
My name is Annindita Palaus. I am a real estate agent specializing in coastal properties.
Are you looking for a new place to call home? Consider moving to Gulfport, Florida – a small, yet vibrant coastal town on the west coast of the Sunshine State.
Gulfport offers the perfect combination of small-town charm and big-city amenities. It is conveniently located just minutes away from downtown St. Petersburg, which is known for its vibrant arts and culture scene, world-class museums, and award-winning restaurants.
Here are just a few reasons why you should consider moving to Gulfport:
1. Location, Location, Location
Gulfport is located on Boca Ciega Bay, which is part of the Intracoastal Waterway. This means that residents have access to some of the best boating and fishing in the area. In addition, Gulfport is just a short drive away from some of the most beautiful beaches in the country, including St. Pete Beach and Fort De Soto Park.
2. Small-Town Charm
Gulfport is a small town with a population of just over 12,000 people. This means that residents get to enjoy a tight-knit community where everyone knows each other. The town has a strong sense of community pride and hosts several festivals and events throughout the year, including the popular Gulfport Art Walk.
3. Affordable Real Estate
Compared to some of the larger cities in Florida, Gulfport offers some of the most affordable real estate in the state. Whether you're looking for a cozy bungalow or a waterfront estate, there are plenty of options to choose from at prices that won't break the bank.
4. Excellent Schools
Gulfport is home to some of the best schools in Pinellas County. The town is served by the Pinellas County School District, which has a reputation for academic excellence. In addition, Gulfport is just a short drive away from several top-ranked universities, including the University of South Florida and St. Petersburg College.
5. Growing Job Market
The Tampa Bay area is one of the fastest-growing job markets in the country. With a low unemployment rate and a strong economy, there are plenty of job opportunities for residents of Gulfport and the surrounding areas. The town is just a short drive away from downtown St. Petersburg, which is home to several major employers, including Raymond James Financial and Jabil Circuit.
If you're considering moving to Gulfport, there are a few things you should keep in mind:
1. Hurricane Season
Like much of Florida, Gulfport is prone to hurricanes and tropical storms. While the town has a strong emergency management plan in place, it's important to be prepared for severe weather during hurricane season, which runs from June through November.
2. Traffic
While Gulfport itself is a small town, it's located in a densely populated area. Traffic can be heavy during peak times, especially on the main thoroughfares leading to and from downtown St. Petersburg.
3. Heat and Humidity
Florida is known for its hot and humid summers, and Gulfport is no exception. If you're not used to the heat, it can take some time to adjust. Make sure to stay hydrated and take breaks in the shade during the hottest part of the day.
In conclusion, if you're looking for a small-town feel with easy access to big-city amenities, Gulfport is the perfect place for you. With its stunning waterfront location, affordable real estate, excellent schools, and growing job market, it's no wonder why so many people are choosing to call Gulfport home.
My unwavering commitment to putting clients first is at the heart of my philosophy.
I promise to keep the lines of communication open and transparent throughout every step of the buying or selling journey to ensure an exceptional experience for all involved.
My ultimate measure of success is determined by the complete satisfaction and happiness of my clients, and I will go above and beyond to exceed expectations and deliver outstanding results.
Anni is a true professional and has a very caring nature with a passion for making sure her clients are well taken care of.