Expert Guidance for Your Real Estate Journey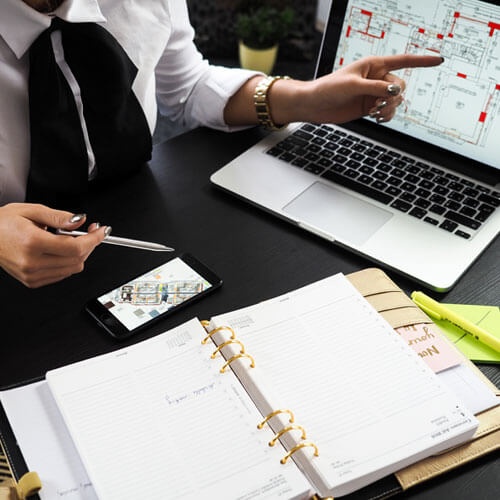 Tampa Bay Coastal Property Realtor
4 Common DIY Mistakes That Can Cost Home Sellers Thousands: A Realtor's Guide
My name is Annindita Palaus. I am a real estate agent specializing in coastal properties.
Selling your home can be an exciting time, but it can also be a stressful and overwhelming experience. Many homeowners try to save money and time by taking on DIY projects to prepare their homes for sale. However, some DIY projects can end up costing you more money than you would have spent if you hired a professional. In this blog post, we will go over four common DIY mistakes that sellers often make that can possibly end up costing thousands of dollars to fix.
Plumbing One of the common DIY tasks that homeowners undertake involves jobs like changing a faucet or an appliance. However, plumbing that is wrongly installed or repaired can cause significant damage to a property such as flooding and eventual wood rot and mold growth, which can affect air quality and your health. So just be careful any time you do anything with the home's plumbing to make sure you are doing everything safely and correctly. Homeowners are often tempted to change a faucet or update an appliance like a dishwasher. But one wrong connection can lead to costly damages. For instance, a dishwasher requires lots of water pressure and a faulty hook up can lead to significant flooding in the kitchen.

Roofing and Decks Decks and roofs are some of the highest-priced home items to fix, where the labor tends to be more expensive than materials. Common DIY tasks include installing or extending a new deck or repairing roof shingles. DIY deck installations often are improperly attached to the house or have loose, insecure handrails, both of which can pose safety concerns and can result in your home failing the 4 point inspection. With roofs, homeowners try to replace a shingle, and it is critical to know how to stay safe on the roof while making repairs to avoid any serious injuries to yourself. Again, our suggestion is to be very careful as to where you are choosing to save your money.

Electrical Work Some of the common DIY tasks include installing a lighting fixture, ceiling fan, or dimmer switch. However, inspectors are spotting overloaded circuit boxes, wires left exposed or the wrong wires being used and improper junction boxes. Any changes in the electrical box can be problematic, even when it seems minor like adding a dimmer or wall switch or even a Wi-Fi-enabled switch. Personal dangers aside, faulty wiring can cause shorts that lead to house fires. Further, there is always a likelihood that homeowners who do their electrical work may have failed to get the necessary permits and approvals from municipalities that shows a job was done to code. And failing to get permits can result in fines and hold up a home sale.

Landscape Grading Common DIY tasks include adding landscaping or outdoor elements that change water flow around the home. Some of the red flags that show up on home inspection reports as a result of these DIY jobs are improper draining, flooding, and structural damage. Inspectors may spot puddles of water around the home's foundation. When the house is built, the yard is graded so that water would flow away from the home. But after a few years, grading may not have been properly maintained. This can cause water to rush around the foundation and lead to structural damage or water entering a basement or crawl space. This one is an easy one to pay attention to, especially when it's raining as that's the best time to check that water is moving away from the foundation. The gutters should be directing water away from the foundation too.
Why It's Essential to Avoid These Mistakes Now that we've gone over some of the common DIY mistakes that sellers make, it's important to understand why it's essential to avoid them. Not only can these mistakes lead to costly repairs, but they can also turn off potential buyers and lower the value of your home.
As a professional real estate agent, I have seen firsthand the negative consequences that can result from DIY mistakes. I have worked with many homeowners who have tried to save money by doing their own repairs or renovations, only to end up spending more money in the long run to fix the mistakes they made.
That's why I always advise my clients to be very careful when undertaking any DIY projects before putting their home on the market. In this blog post, I have highlighted some of the most common DIY mistakes that sellers make, such as plumbing, roofing and decks, electrical work, and landscape grading.
But these are just a few examples of the potential pitfalls of DIY projects. There are many other aspects of home improvement that require specialized knowledge and expertise. For example, many homeowners may not know how to properly stage their home, which can significantly impact the selling price.
That's where I come in. As a professional real estate agent, I can help you avoid the most common DIY mistakes and provide you with expert advice on how to showcase your home in the best possible light. From preparing your home for showings to negotiating with potential buyers, I can guide you through every step of the selling process and help you achieve your real estate goals.
So if you're getting ready to sell your home and want to work with a knowledgeable and experienced real estate agent, contact me today to schedule a consultation. Together, we can make sure that your home sells quickly and for the best price possible.
My unwavering commitment to putting clients first is at the heart of my philosophy.
I promise to keep the lines of communication open and transparent throughout every step of the buying or selling journey to ensure an exceptional experience for all involved.
My ultimate measure of success is determined by the complete satisfaction and happiness of my clients, and I will go above and beyond to exceed expectations and deliver outstanding results.
Anni is a true professional and has a very caring nature with a passion for making sure her clients are well taken care of.