Expert Guidance for Your Real Estate Journey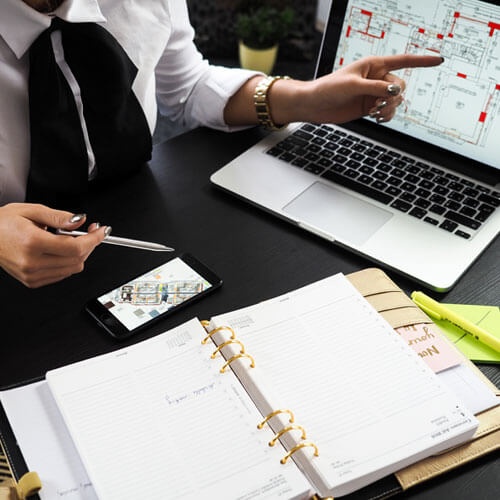 Tampa Bay Coastal Property Realtor
13 Home Improvement Projects That Add Value and Boost Resale Value - A Comprehensive Guide
My name is Annindita Palaus. I am a real estate agent specializing in coastal properties.
As a real estate agent, I am always looking for ways to help my clients increase the resale value of their homes. One way to do this is by investing in home improvement projects with a high return on investment (ROI). However, not all home improvements give a 100% return, so it's important to focus on the ones that will give the most value. In this article, we will discuss 9 home improvement projects that have the highest ROI and will add significant value to your home.
1. Upgrades that add physical square footage or make the home feel more spacious
Adding square footage to your home is a no-brainer when it comes to increasing its value. The layout of the home is important when it comes to making it feel more spacious. Keep the layout of the home open, and avoid too many walls, especially in the living room, dining, and kitchen areas. One great idea is to create a home office. Since 2009, the number of people who work from home has risen by 159%, and some buyers are even seeking out multiple home offices. Creating new space or dedicating existing space to a home office is likely going to be a good investment if you're in a market with a decent amount of people who telecommute. Another option is to add a sunroom, which can improve your home resale value because it increases usable space.
2. Finish your basement
If you have an unfinished basement, you might have room for storage, but you're missing out on livable space for future buyers to enjoy — whether as a home office or space for entertaining. In fact, finishing a basement of 400 to 1,500 square feet has a potential ROI of up to 75%.
3. Improvements that enhance your curb appeal, such as landscaping, new front door and garage door replacements, or a fresh coat of paint
Curb appeal says a lot about your home. It's everyone's first impression, after all! Investing in new landscaping can help make your house look fresh and appealing; however, it doesn't have to be expensive or elaborate. Proper landscaping can increase your home resale value by over 25%. Keep your landscaping clean, natural, and well-cared for, and consider adding a deck or walk-path, using mulch or pebbles to reduce weeds, adding a pop of color with tropical plants, or installing a water feature such as a fountain. However, avoid planting spikey plants like cactuses in your front yard as they can decrease resale value.
A new front door is a quick and simple home improvement project that can make a big difference in your home's appearance. Forbes reports that your return on investment will likely be around 90% just with this one little improvement.
Homes with front-facing garage doors can also benefit from a garage door replacement. The return on investment will likely exceed the amount spent on new doors. Old garage doors can be an eyesore when trying to sell your home, so this upgrade is also important if your garage doors are not in working condition. An updated garage door can also make your home stand out from all the others in the neighborhood.
4. Kitchen remodels
Kitchen remodels are popular home improvement projects that add value to your home. However, it's important to keep in mind that you don't need to go all out on this project. Avoid over-improving the kitchen by spending too much on high-end appliances or cabinets. Instead, focus on minor updates, such as painting cabinets, updating hardware, and adding new lighting fixtures.
5. Open-Concept Kitchen
An open-concept kitchen is a popular trend in home design that can significantly increase the resale value of your home. It creates a more spacious feel and a better flow between the kitchen and other living spaces. A remodel to an open-concept kitchen can involve removing walls, creating a large island or peninsula, and updating the lighting fixtures. An open-concept kitchen is perfect for families who like to cook and entertain guests.
6. Screened Porch
A screened porch is an ideal addition to any Florida home, providing an outdoor living space that protects from the sun and insects. It creates a comfortable space for relaxing, dining, or entertaining guests, especially during the warmer months. A screened porch can also enhance the aesthetic appeal of your home and increase its value.
7. In-Ground Pool
In-ground pools are highly desirable features for many potential home buyers, especially in Florida. They provide a perfect spot for family fun and relaxation, and they can also add to the aesthetic appeal of your outdoor space. While it is true that pools can be expensive to install and maintain, studies show that they can increase a home's value by 5-8%, making them a worthwhile investment.
8. Windows
Quality windows that let in natural light can significantly improve the look and feel of your home. Replacing old windows with new, energy-efficient windows can also reduce energy costs and improve indoor air quality. This improvement is particularly important for older homes, which often have poor insulation and outdated windows that let in drafts and allergens. Upgrading your windows can be an excellent investment that can significantly enhance your home's value.
9. Flooring
New flooring can completely transform the look and feel of your home. It's an easy way to modernize your space and create a fresh, updated look. Hardwood flooring is a popular choice for homeowners, as it's durable, easy to clean, and can increase your home's resale value. Other popular options include tile, laminate, and luxury vinyl plank flooring. Investing in new flooring can yield a significant return on investment, making it a worthwhile investment for homeowners looking to increase their home's value.
10. Bathroom remodels
Just like the kitchen, bathroom remodels can be a significant value-adding home improvement project. Simple updates such as replacing old fixtures, repainting, or installing new tiles can give your bathroom a fresh, modern look without breaking the bank. Focus on making your bathroom look clean, spacious, and comfortable. Install good lighting, a modern toilet, and a shower or bathtub that matches your home's style and appeal.
11. Energy-efficient upgrades
Energy-efficient upgrades like installing solar panels, energy-efficient appliances, or a smart thermostat can help reduce your energy bills and increase your home's value. Buyers are becoming more aware of the benefits of energy-efficient homes, and homes with these upgrades tend to sell faster and for more money.
12. Storage spaces
Adding extra storage space to your home can help declutter your living spaces and add value to your home. Simple upgrades such as adding shelving units, under-stair storage, or built-in closet systems can make your home more organized and appealing to potential buyers.
13. Smart home technology
In today's world, smart home technology is becoming more popular, and homes with smart technology tend to sell faster and for more money. Adding features such as smart thermostats, security systems, or smart lighting can make your home more attractive to buyers and increase its value.
In conclusion, investing in home improvement projects is a great way to increase your home's value and make it more appealing to potential buyers. However, it's important to focus on projects that have a high ROI and avoid over-improving the home. By following the tips listed above, you can improve your home's resale value and create a comfortable, functional living space. If you're looking to buy or sell a home, contact me today, and I'll be happy to help you with all your real estate needs.
My unwavering commitment to putting clients first is at the heart of my philosophy.
I promise to keep the lines of communication open and transparent throughout every step of the buying or selling journey to ensure an exceptional experience for all involved.
My ultimate measure of success is determined by the complete satisfaction and happiness of my clients, and I will go above and beyond to exceed expectations and deliver outstanding results.
Anni is a true professional and has a very caring nature with a passion for making sure her clients are well taken care of.