Expert Guidance for Your Real Estate Journey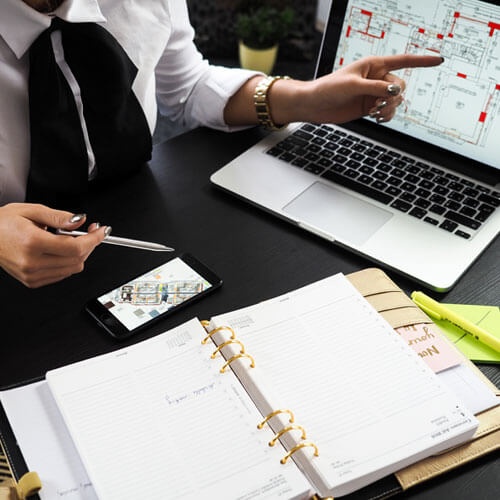 Tampa Bay Coastal Property Realtor
10 Steps to Buying a House: A Comprehensive Guide to Make the Homebuying Process Smooth and Stress-free
My name is Annindita Palaus. I am a real estate agent specializing in coastal properties.
If you're feeling overwhelmed about the home buying process, don't worry; you're not alone. In this blog post, we will share the 10 steps to buying a house to make the process as smooth as possible.
Step 1: Find a real estate agent who can guide you through the process. They will listen to your needs, provide valuable insights, and help you find your dream home. Remember, as a buyer, you don't have to pay for the services of a real estate agent.
Step 2: Get in touch with a lender and choose the right type of mortgage for you. Shop around and talk to at least 3-4 different lenders to see where you stand. If you need lender recommendations in St. Petersburg, Florida, reach out to us, and we can provide you with multiple options.
Step 3: Get a mortgage pre-approval to inform you of what you can afford and show sellers that you're a serious buyer.
Step 4: Decide on the area and type of house you want to live in. Make a list of must-haves and good-to-haves to keep you focused on what really matters.
Step 5: Go house hunting with your real estate agent. Always keep your budget and your home criteria in mind.
Step 6: Make an offer based on market conditions and the property's valuation. Once your offer is accepted, you'll be under contract, and you'll need to make an earnest money deposit.
Step 7: Get a home inspection to ensure that the property is in good condition and all necessary repairs have been done.
Step 8: Get a home appraisal to ensure that you're not overpaying for the property.
Step 9: Do a final walkthrough to ensure that the new house is in the same condition as when you first saw it and that all agreed-upon repairs have been made.
Step 10: Close on your new home with a lawyer or notary present.
When buying a house, it's important to take your time and do your research. Consider how much you can afford to pay and what type of mortgage would work best for you. Don't let higher rates discourage you from buying a home, as they might still be relatively low in historical terms.
In conclusion, we hope that these steps help make the home buying process easier for you. If you're looking for a real estate agent to guide you through the process, we're here to help. Please don't hesitate to reach out to us with any questions or concerns you may have.
My unwavering commitment to putting clients first is at the heart of my philosophy.
I promise to keep the lines of communication open and transparent throughout every step of the buying or selling journey to ensure an exceptional experience for all involved.
My ultimate measure of success is determined by the complete satisfaction and happiness of my clients, and I will go above and beyond to exceed expectations and deliver outstanding results.
Anni is a true professional and has a very caring nature with a passion for making sure her clients are well taken care of.